By Inspark Team on December 19, 2018
We're rounding up some of our most newsworthy events and happenings in an effort to bid adieu to 2018 and welcome all that 2019 has to offer.
Curiosity, Exploration, and Discovery
In 2018 Inspark partnered with new groups, networks, and consortia. We started to expand into new disciplines and return to our goal of being transdisciplinary (see new AASCU courses), in an effort to focus on our core mission: help equip students for the 21st century. This means somewhat relaxing the constraint on offering only science courses. Instead we have a renewed focus on the theory of learning design, created in partnership with Arizona State University – what they call Education Through eXploration (ETX) – centered on a virtuous circle of student curiosity, exploration, and discovery. We think it is a better way to learn.
In 2019, you can expect more of the same as we continue to expand in terms of partnerships, and most importantly, support instructors to adopt and easily adapt new courseware using the new Smart Sparrow platform aero (more on that soon). Professional development will still be at the core of our community activities with more webinars, learning, and research opportunities.
We Grew A Lot
By almost every measure, Inspark is growing at an unprecedented rate. We reached almost 10,000 students in the Fall semester alone, with some 60 institutions. Our membership has grown into the thousands and our webinars are drawing over 100 registrations. In 2019, we are looking to use this momentum and offer the community more value and the opportunity to collaborate with us.
---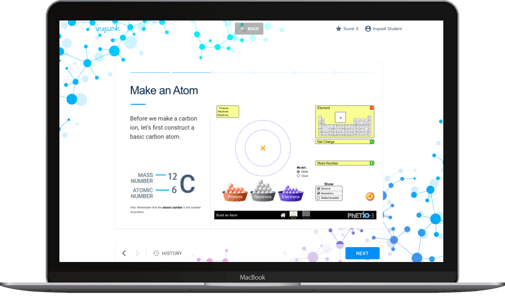 New Smart Courses!
Our Inspark team, faculty members, institution partners, and partners, have been busy creating new Smart Course offerings for you to use or adapt, including:
CriticalChem from Inspark, OpenStax, and PhET Interactive Simulations
Virtual Chemistry Labs from Oregon State University
Science for Citizens from Steven Koether, Sam Houston State University
Living On The Edge (Intro Geology) from Lisa Skinner, Northern Arizona University
Global Challenges from Dr. Tina Zappile, Stockton University
Science Writing from Vicki Long, Virginia Tech
Galapagos Exploration (for high schools) from Inspark
See what's available, including resources, curricula, and descriptions, on our Sign Up To Teach page. Faculty interested in creating their own courses should email us at team@inspark.education.
---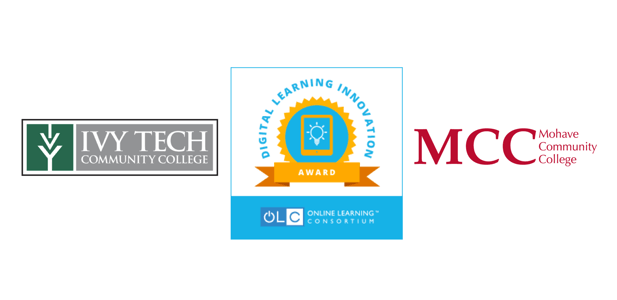 Our Award-Winning Members
At this year's OLC Innovate Conference, our Insparkers from Ivy Tech Community College and Mohave Community College were among 10 faculty-led teams selected as winners. This brings the sum total of OLC DLI Awards for the Inspark Teaching Network and its members to FOUR in the past two years!
---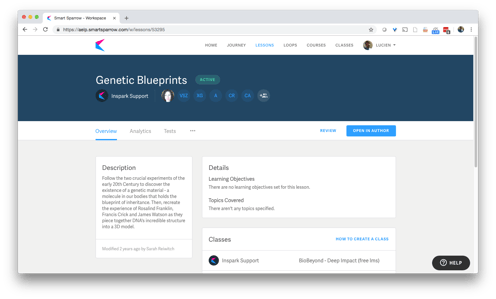 Course Improvements & Features
We have been working hard to improve both the student learning experience and the instructor setup. Notably, we removed Flash from BioBeyond (and improved the grading of the Blue Planet Report) and some of HabWorlds (full non-Flash release with lots of UI improvements coming in Spring). Highlights from the year include:
Master Duplication: a simple one-click instructor LMS setup for institutions teaching more than one section. Contact us for more information.
---

We launched our Inspark Webinar Series
Our Community focus is to bring together science educators, learning experts, and technologists, and provide you a network of peers and shareable resources. This year, we saw the launch of our Inspark Webinar Series focusing on sharing implementation strategies, best practices, instructional activities, and innovative teaching. Our 2018 webinar summaries and recordings are listed below:
---
We hope your semester is going well and for those using Inspark courses, we thank you for joining us on this journey. Don't forget to sign up to teach for 2019. We love hearing from you and welcome feedback on what you'd like to see in our newsletter. Share your thoughts and let us know what you think in the comments below or email us at teach@inspark.education.