By Inspark Team on November 27, 2018
We are excited to announce significant improvements to Inspark Smart Course BioBeyond, including:
In the Blue Planet unit: students no longer submit the Blue Planet Report as a PDF – students just use the Learnspace and you can grade it easily in the Smart Sparrow Workspace.

In the World Biodiversity Expedition unit: you can now review your students' submitted Classification Tree Projects right in the Smart Sparrow Workspace.

And a number of other great things, like 100% no more Flash.
Read the detailed BioBeyond Release Notes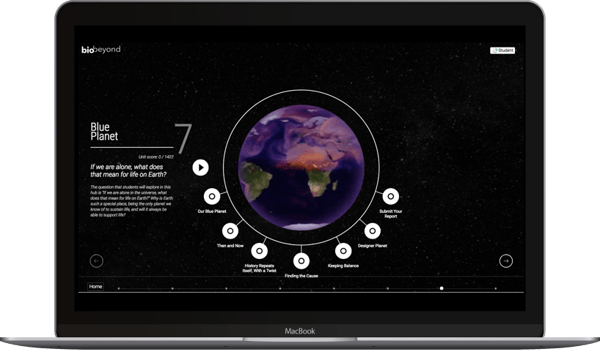 ###
About the Inspark Teaching Network
The Inspark Teaching Network is a strong partnership between universities, community colleges, scientists, and education experts working to transform science teaching and learning. The network empowers educators and learning designers to collaborate, build, and share next-generation courseware. The courseware harnesses the latest personalized, interactive digital learning technologies, and the learning content focuses on exploring real-world scientific questions to motivate and engage today's students. The Inspark Teaching Network is led by Smart Sparrow and Arizona State University, and supported by the Bill & Melinda Gates Foundation. Learn more at https://www.inspark.education.