By Inspark Team on May 4, 2022
We are excited to announce significant improvements to Inspark Smart Course BioBeyond, including:
Lesson by lesson grade sync into a LMS gradebook

24/7 support with email, chat and talk

Redesign of World Biodiversity Expedition (Unit 2)

Easily customize your students Course Overview (Learnspace)

Student review mode of lessons after the due date has passed



Read the detailed BioBeyond Release Notes Here!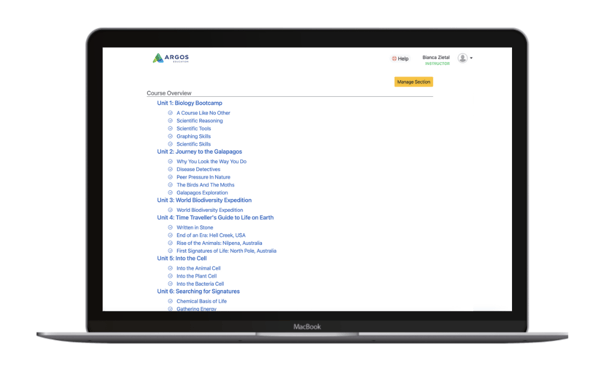 OpenSkill OER Grant for up to $10k
Learn more about the opportunity to incorporate OpenSkill's Open Educational Resources in your institution.
About the Inspark Teaching Network
The Inspark Teaching Network is based out of Arizona State University and partners with universities, community colleges, scientists, and education experts working to transform science teaching and learning. The network empowers educators and learning designers to collaborate, build, and share next-generation courseware. The courseware harnesses the latest personalized, interactive digital learning technologies, and the learning content focuses on exploring real-world scientific questions to motivate and engage today's students.