By Inspark Team on September 24, 2018
We're releasing a new way to deploy your lessons via your LMS, and it's easier than ever. We're excited about this new process and hope you'll give it a try the next time you're deploying Smart Sparrow lessons to your students.
Meet the New Smart Sparrow Association Flow
The new Smart Sparrow association flow enables you to access your existing Smart Sparrow Classes and Lessons, or create a new Class from within your LMS. The guided flow takes you through the association process step-by-step with fewer steps than before. Just add the Smart Sparrow external tool to your LMS, launch the Association Flow, and select the content you want to share with your students.
What's Different?
You can integrate Smart Sparrow lessons into your LMS through a new guided process, without ever leaving the LMS. This means fewer technical steps and a more fluent experience.
Forget individual lesson activation, always deploy your Lessons as part of a Class. This ensures your student results and analytics stay organized by class section.
Updated Lesson homepages show you every Class with access to the Lesson. You'll still see Lesson activations that happened before this update.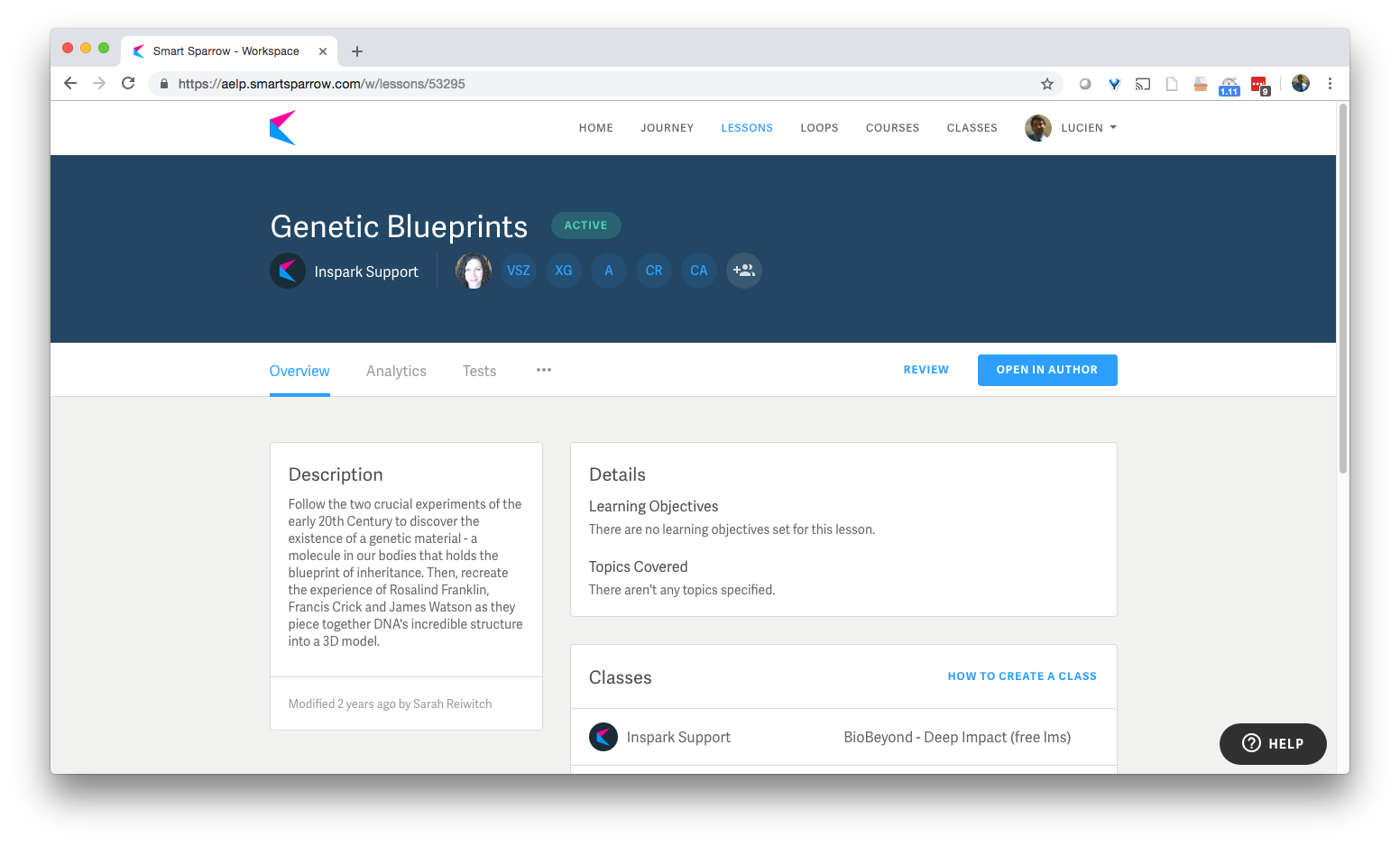 Why the Change?
We took your feedback and designed this new flow to make it easier to get the content you've worked so hard to create in front of your students.
If you have any questions or want to learn how to integrate your LMS with your Inspark Smart Course, review our Smart Sparrow Knowledge Base.
# # #
About the Inspark Teaching Network
The Inspark Teaching Network is a strong partnership between universities, community colleges, scientists, and education experts working to transform science teaching and learning. The network empowers educators and learning designers to collaborate, build, and share next-generation courseware. The courseware harnesses the latest personalized, interactive digital learning technologies, and the learning content focuses on exploring real-world scientific questions to motivate and engage today's students. The Inspark Teaching Network is led by Smart Sparrow and Arizona State University, and supported by the Bill & Melinda Gates Foundation. Learn more at https://www.inspark.education.