By Inspark Team on December 21, 2021
Crawling, Walking, Running into Digital Learning Webinar
We invite you to watch the OpenSkill team discuss how technology can become a tool of equity that increases the accessibility of education and addresses the needs and perspectives of non-traditional learners.
Speakers:
Maria Anguiano, Executive Vice President of Learning Enterprise, MBA, Arizona State University
Ariel Anbar, President's Professor and Director of the ETX Center, Phd, Arizona State University
David Schönstein, Head of Inspark Teaching Network at Learning Enterprise, Phd, Arizona State University
Holly Morris, Senior Director of Learning Design at Learning Enterprise, JD and M.Ed, at Arizona State University
What is OpenSkill?
OpenSkill is a $3.4M Dept of Education grant-funded project initiative that consists of open education resources that can be adopted in place of traditional textbooks.

It is a partnership with the three biggest community college systems in the country (Ivy Tech, Miami Dade, Maricopa). It will evolve into a teaching network and a community of practice, with professional development. OpenSkill collaborates with the community of institutions to expand the use of high-quality courseware.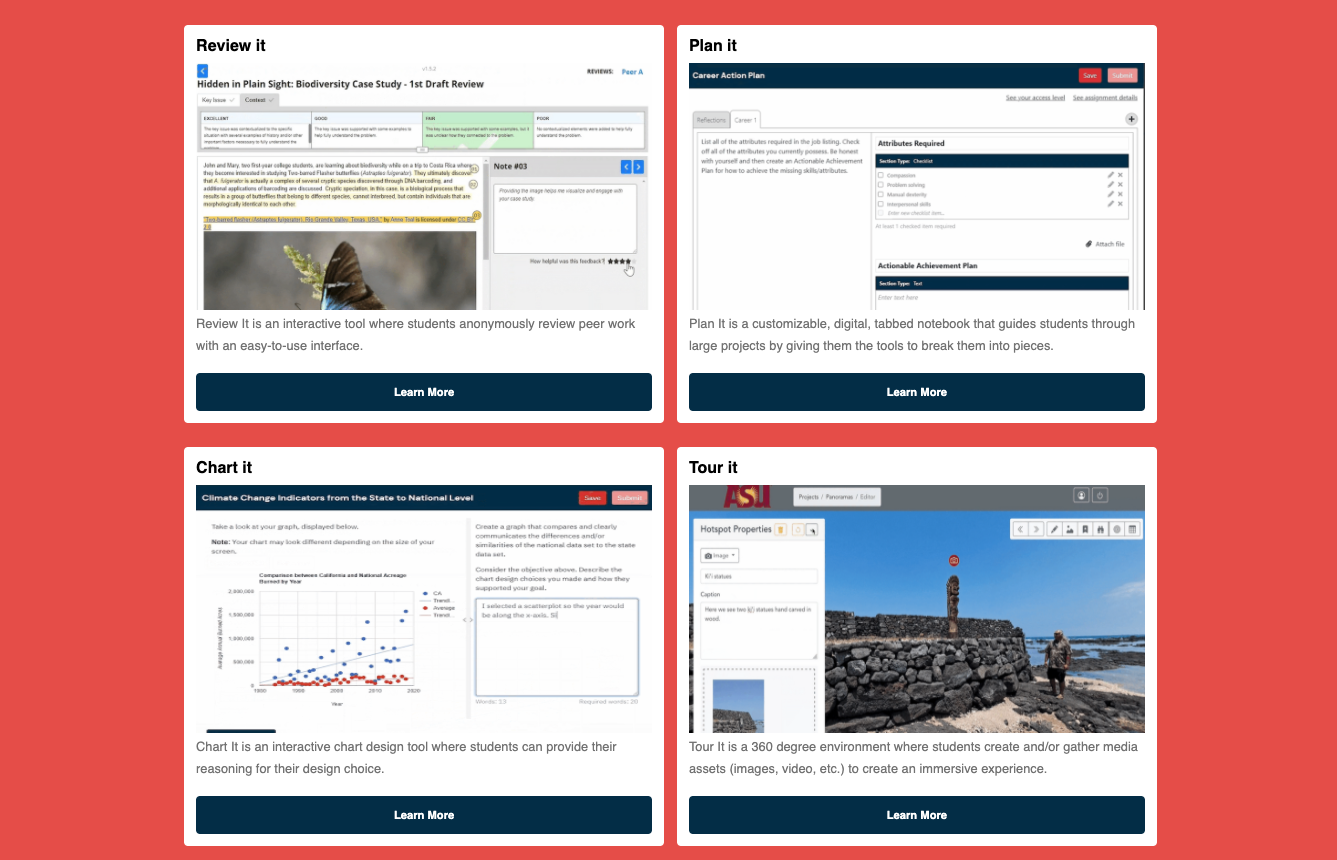 About the Inspark Teaching Network
The Inspark Teaching Network is a partnership between institutions of tertiary and secondary education, scientists, researchers, and education experts working to transform teaching and learning. The network has created a series of courses empowering educators to collaborate, build, and share next-generation learning experiences. The courseware harnesses the latest personalized, interactive digital learning technologies, while focusing on active learning, designed to spark a virtuous circle of student curiosity, discovery, and exploration. The Inspark Teaching Network is powered by the Smart Sparrow platform, in partnership with Arizona State University's Center for Education Through eXploration, and initially funded by a Gates Foundation grant. Learn more at www.inspark.education/teach/about.