By Inspark Team on May 15, 2018
Interactive collection of science simulations now available on Smart Sparrow's courseware design platform, enabling science educators to create adaptive, inquiry-based learning experiences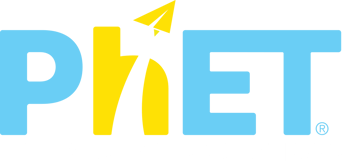 PhET Interactive Simulations at University of Colorado Boulder, today, announced a collaboration with the adaptive learning company Smart Sparrow. The partnership will enable science educators and learning designers from around the globe, including more than 250,000 existing PhET users, to create customized learning experiences around research-backed interactive science simulations and get new insights into how students are learning.

Founded by Nobel Laureate Carl Wieman to advance science literacy, PhET currently offers a collection of more than 140 digital interactive science and math simulations. The PhET simulations are effective teaching tools, proven to be engaging and facilitate 'A-ha!' moments through active learning.

By integrating PhET simulations into Smart Sparrow's platform, instructors will be empowered to create adaptive lessons that include engaging simulations with instant feedback and hints. Using Smart Sparrow's technology to capture interaction data, instructors will also receive deeper insight into student performance that can illuminate learning patterns and help identify at-risk learners.

"We are thrilled to partner with Smart Sparrow. We share a mission to create and distribute research-based learning tools that enable effective teaching for high school and undergraduate science," said Dr. Kathy Perkins, director of PhET Interactive Simulations. "Through this collaboration, faculty members can access an authoring tool that allows them to control the simulation and learning experiences of every students. They can review real-time learning analytics to reflect on the merit of their instruction and adapt it accordingly."

The new partnership builds on Smart Sparrow's ongoing development of science courseware, focused on enabling faculty to teach science in a more engaging, adaptive, authentic way. Smart Sparrow first incorporated PhET simulations into its science courseware last year, with the introductory chemistry course, CriticalChem.

"Digital learning is transforming before our eyes. It's becoming visually rich and highly interactive, engaging more students in their learning. We're seeing digital lab replacements, VR, and machine learning incorporated into both online and on-ground classes" said Dror Ben-Naim, founder and CEO of Smart Sparrow. "Together, PhET and Smart Sparrow are working to empower instructors to transform the way we teach and learn science. Through our combined networks, we're now able to provide thousands of instructors with the tools that drive a new era of education."

Instructors can begin integrating PhET simulations into Smart Sparrow lessons today. For more information, visit:
###
About PhET Interactive Simulations, University of Colorado Boulder
PhET Interactive Simulations, a project of the University of Colorado Boulder, was founded by Nobel Laureate Carl Wieman in 2002. The project is known for its collection of over 140 innovative interactive simulations for STEM education. These powerful educational tools are based on extensive education research and are used worldwide over 80 million times per year in K-12 and college settings. PhET is a registered trademark of The Regents of the University of Colorado. Learn more at https://phet.colorado.edu
About the Inspark Teaching Network
The Inspark Teaching Network is a strong partnership between universities, community colleges, scientists, and education experts working to transform science teaching and learning. The network empowers educators and learning designers to collaborate, build, and share next-generation courseware. The courseware harnesses the latest personalized, interactive digital learning technologies, and the learning content focuses on exploring real-world scientific questions to motivate and engage today's students. The Inspark Teaching Network is led by Smart Sparrow and Arizona State University, and supported by the Bill & Melinda Gates Foundation. Learn more at https://www.inspark.education.