By Inspark Team on November 15, 2017
Glendale Community College, Maricopa County has earned a 2017 Online Learning Consortium Digital Learning Innovation Awards (DLI) for advancing undergraduate student success through the adoption of digital courseware.
Sally Watt and Keith Watt have received a $10,000 Digital Learning Innovation Award for their work in using adaptive learning software to improve academic persistence in first-generation Community College students. Implementing the HabWorlds Smart Course and their Astronomy curricula has produced a significant (chi-squared = 6.751, p = .009) increase in student persistence.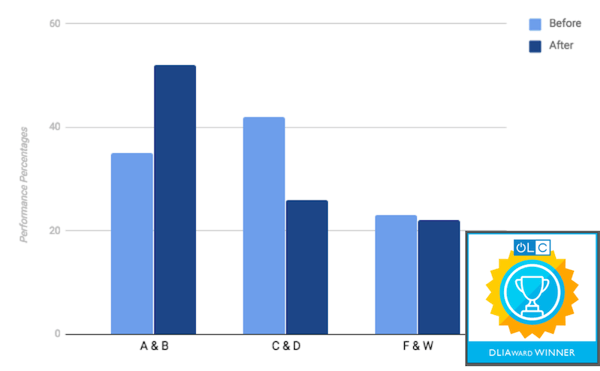 Learn more about Glendale Community College's OLC DLI Award at: https://onlinelearningconsortium.org/about/olc-awards/2017-dliaward-winner-glendale-community-college/
# # #
About Glendale Community College (Maricopa County)
Glendale Community College was founded in 1927 to serve the needs of the people in the Glendale Union High School District that included La Crescenta, Glendale and Tujunga. Twenty five acres were acquired in 1936 for the present site of the college. The campus now consists of 100 acres and 15 permanent buildings. It is on the slopes of the San Rafael Mountains overlooking the Glendale area. In 1970, the college became part of the Glendale Community College District. The college has enrollment of about 25,000 day and evening students, and approximately 10,000 others are reached through the adult education program, specialized job training programs and contract instruction administered by the Professional Development Center.
About the Inspark Teaching Network
The Inspark Teaching Network is a strong partnership between universities, community colleges, scientists, and education experts working to transform science teaching and learning. The network empowers educators and learning designers to collaborate, build, and share next-generation courseware. The courseware harnesses the latest personalized, interactive digital learning technologies, and the learning content focuses on exploring real-world scientific questions to motivate and engage today's students. The Inspark Teaching Network is led by Smart Sparrow and Arizona State University, and supported by the Bill & Melinda Gates Foundation.
To learn more about using an Inspark Smart Course, go to https://www.inspark.education.